The 36v 250w Geared Electric Bike Conversion Kit with Battery can be said to be a basic electric bike conversion kit which is very suitable for road driving. This kit includes 36V 250W Geared Hub Motor, a lithium battery, electronic controller, throttle, display, ebrake Lever, PAS. It can meet all the requirements of transforming ordinary bicycles into electric bicycles. At the same time, you can also choose an extra controller box to place your controller more aesthetically, and choose front and rear lights to meet your night travel needs.
Motor :

Type : 36V 250W hub motor
Rated Efficiency : ≥ 80%
Reduction Ratio : 1:4.4
Open Size : Front Wheel 100mm / Rear Wheel 135mm
Color : Black
Noise : <55db
Waterproof Grade : IP54
Connector : Julet 1.2 square 9 pin waterproof plug
Type : KT 36/48V 14A Controller
Color : Silver
Dimension : 80.5*52*30.5mm
Mosfet : 6 Mosfets
Maximum current : 14±1A
Rated current : 7A
Rated voltage : DC36V/48V
Speed set : 1-4.2V
Brake input : Low-Level
Low voltage protection : DC30/40±0.5V
Cable length : all about 10-13cm
Battery :
Type : KDown tube battery / rear rack battery
Cell brand : LG / Samsung / Panasonic / Chinese 18650 cell
Voltage : 36V
Capacity : 8.8AH-19.2AH
Charge current : 2-5A
Discharge temperature : -20°C-65°C
Charge temperature : 0-45°C
Cycle life : ≥80% capacity after 800 cycles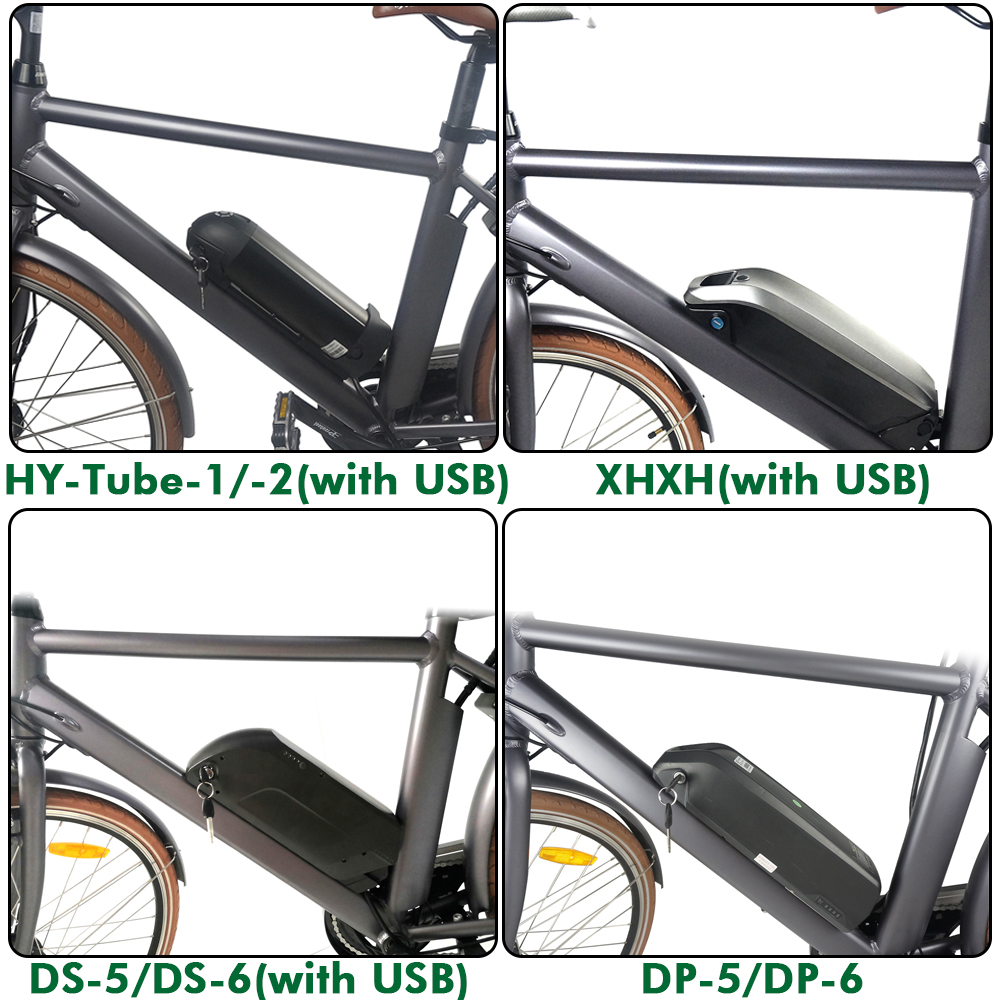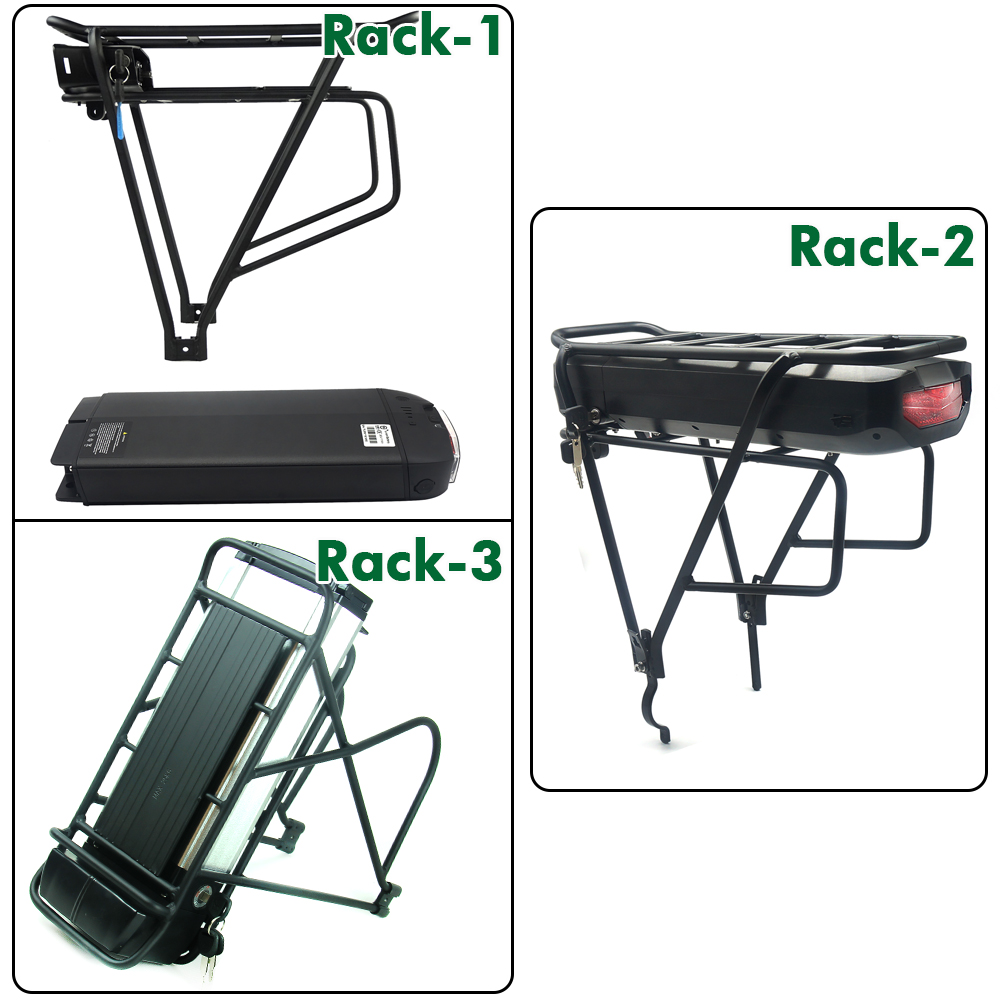 Display :
Type : KT-LCD3/LCD4/LCD7/LCD8H
Handlebar size for holdin : Φ22.2mm/Φ25.4mm
Plug : 5 pin connector
Color : Black
Cable Length : Normal(180cm including the connector), Waterproof(25cm including the connector)
Brake :
Type : Wuxing 115PDD Ebrake-Cut Off Power
Material : Aluminum Alloy
Installation : Left/Right
Size : L 156mm W 105mm H 34mm
Color : Black
Cable Length : SM(180cm including the connector), WP(2 pin/3pin 25cm including the connector)
Waterproof : IP76
Type:130X Thumb Throttle
Wire length:180cm(SM) ,25cm(Waterproof)
Plug:3 Pin Connector
Installation:Left/Right
PAS :

Type : KT-8 PAS Senser
Installation : Left
Color : Black
Magnet : 8 Magnets
Cable Length : 80cm including the connecto
Plug : 3 Pin Connector
With regard to the 36v 250w motor, you can freely choose front wheel, rear wheel or rear cassette wheel. Of course, you can also ask us for flywheel. This motor is suitable for 6-9 flywheels. In terms of rim size, we can choose from 16 inches to 29 inches, which can be adapted to both large and small models.
In terms of controller, we can customize many functions, such as lamp function, horn function, reverse function and so on, and at the same time, we can choose whether the whole system is waterproof or not. In addition, we can replace all other accessories.
In terms of battery, you can choose whether you need down tube battery or rear rack battery. We have dozens of different battery cases to meet various needs. We have Chinese cells, LG cells, Panasonic cells and Samsung cells to choose from, and there is a very large capacity range to choose from.

We have several to dozens of different schemes to choose from for other ebike parts. We have dozens of different LED display, LCD display and colorful display, large screens or small screens is both okay. We have different ebrake and brake sensor, the latter is mainly to avoid replacing the original brake handle of bicycle. We have a large number of thumb throttle and twist throttle with different functions, some of which can even replace display. We also have PAS with different number of magnetic points to choose from, prefer the way of stepping on the power? Then choose a high-quality PAS to assist you.
The road driving requirement in most countries is 250w, so this electric bicycle conversion kit is undoubtedly the best choice, which allows you to choose different riding modes under different situations. If you have a shop or even a factory that needs to purchase electric bicycle conversion kits, we have many preferential activities for batch purchase. No matter whether you are 100 sets, 1000 sets or even 10,000 sets, we can always meet your needs.